April 20, 2021
Learning Adventure
An Adventure Into Narnia
Anyone would be mistaken for thinking they are in Narnia, a secret place frozen in eternal winter.
"There was crisp, dry. snow under his feet and more snow lying on the branches of trees.  
Everything was perfectly still, as if he were the only living creature in that country."
The Lion, The Witch and The Wardrobe by C. S. Lewis.
We are going on a snowmobile safari in Whistler, making our way through backcountry terrain that could easily have inspired the novel by C. S. Lewis.
Whilst we may not encounter the frosty Queen of Narnia today, we will be discovering thickly forested trails surrounded by ancient snow covered pines.  We will be visiting stunning glacial lakes and seeing impressive mountain vistas.  These are all reminiscent of the Narnia we have read about in our youth.
---
Educational Insights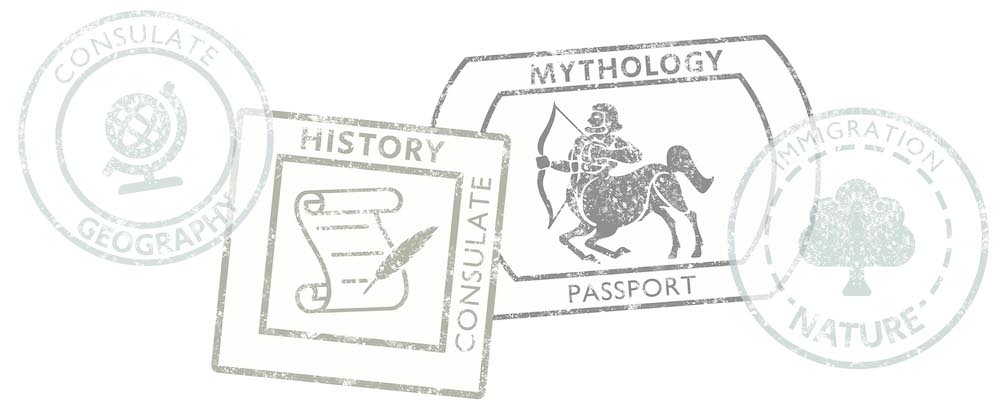 ---
Resources
Before departing for our snowmobile safari in Whistler, we read The Lion, The Witch and The Wardrobe by C.S. Lewis together with our son.  We also watched the film so both would become a source of inspiration for him.  I remembered the magical wintry scenes from reading the book as a child.  I knew Whistler could supply these scenes in spades.  Having completed the book and film, we were now ready for our own magical journey.  I hoped this journey would bring the story to life and ignite our son's imagination.
---
The Morning Of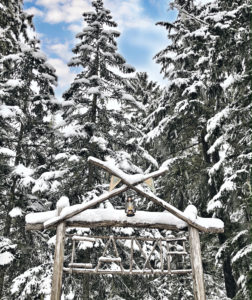 The snowmobile safari is booked through The Adventure Group based in the heart of Whistler Village.  We arrive in the morning wearing our ski jackets and salopettes.  Our instructions are to dress with warm layers as if we are going skiing.  Necessary items to bring include a ski jacket, salopettes to winter trousers, winter gloves and boots.  It can get bitterly cold up on the mountain so it is better to wear too many layers so they can be shed if  it gets too hot.
As soon as the relevant liability waivers are signed, a shuttle collects us in Whistler Village and whisks us up to Cougar Mountain just north of Whistler Village.
We await in eager anticipation
for an enchanting journey
through snow covered evergreen trails.
We are told its proximity to some of the bigger peaks nearby will guarantee some breathtaking views.  .
---
About
Numerous excursion companies in Whistler offer snowmobile safaris for all abilities.  We have been on snowmobiles previously.  However,  I was specifically looking for a tour which would allow our 9 year old son an opportunity to drive his own mini snowmobile.  The Adventure Group offers a Snowmobiling Family Tour.
During this tour, children have the chance to drive their own miniature versions of the adult sleds.
The snowmobiles have automatic transmission and they are very simple to drive.  The guides are trained to assist people who have never been on one before so you are left to enjoy the journey without anxiety. They will teach you all you need to know about handling the sleds.
---
Base Lodge
Upon arrival, I notice a few snowflakes falling as if the skies are celebrating the start of our journey.  We gingerly make our way up to the lodge.  First we are assigned a snowmobile guide with a small group of others.  The ratio of guide to riders here is one to five to ensure everyone has a very personal experience.  We are then led inside a log styled building to be fitted for helmets, goggles and gloves.  The Adventure Group can supply all these items although you are welcome to bring your own goggles and gloves.  There is also a concession stand to help warm up with a hot chocolate or snack.
Once everyone has their gear, we are led over to the snowmobiles and given a brief tutorial on how to operate the sleds.  My son chooses to ride pillion while my husband does the driving.  Within minutes we are hugging the trail, making our way up a narrow snow covered path.  Giant snowflakes start to descend from the heavens, carpeting everything ahead of us with the finest powder.
---
Entering Narnia
As we make out gentle ascent, the snow is accumulating quickly and a scene from Narnia magically unfolds before our eyes.
Deep valleys gently undulate around us
and ancient snow laden conifers tower over us
like mythical giants guarding a precious treasure.  
There are frozen glacial lakes glistening in the distance as if encrusted with precious jewels.  Pulling over to take in the breathtaking scenery of a partially frozen lake, what doesn't escape us is the sound, or lack of it.  It is as if we are in a sound proof room where silence is our only company.
We are looking at pure untouched wilderness. This is the kind of wilderness that can only be imagined; the kind of wilderness I think exists only in fairytales.  Our son exclaims, "I never realised there were so many different shades of white!" He is indeed correct.  We are not looking at a single blanket of white but various shades of greys, blues, and even pinks winking at us through the snow drifts.
---
Mythical Giants
Our journey continues deeper into the forest.  Although the gradient isn't too difficult, it would be challenging if we were on foot.  Higher up the mountain we traverse until we reach a grove of towering trees which at first glance appear more majestic than the others.  These particular trees have a magical quality about them, giving us the impression we are encircled by a crowd of formidable beings welcoming us into their secret lair.  Our guide mentions the towering Western Red Cedar trees surrounding us are estimated to be hundreds of years old which explains their majestic appearance.
If trees could talk, these would certainly tell tall tales.  
They can grow to reach seventy metres and some reach over a thousand years of age.  With their pyramidal shape, broad trunks and dense fern-like foliage, could these trees be the very ones that greeted Susan when she exited the wardrobe into Narnia?
---
The Spirits Provide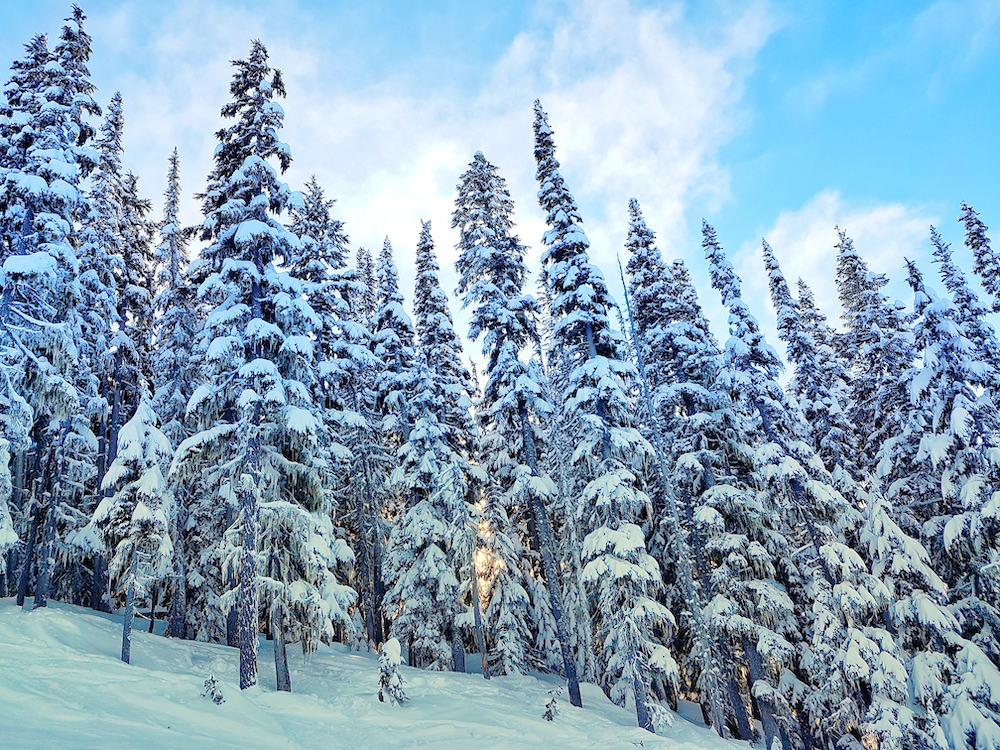 "Trees there were, old as trees can be, 
huge and grasping with heart black as sin.
Strange trees that some said walked in the night."
– Neil Gaiman, author.
This quote provided much discussion with our son as we ambled around the ancient scene repeating fairytales, myths and legends of the First Nations people.
Our son was fascinated to learn that historically these behemoths were used by the First Nations people.  The wood of the tree is fissured so it can be pulled off in strips.  These strips were used to create totem poles, masks, canoes, longhouses amongst other things.  Furthermore, everyday items like baskets and ropes along with medicines were made from the bark fibres.  Traditionally, people would say a prayer and thank the tree's spirit before cutting it down.
As our son leaves this magical grove he considers whether trees really do have spirits.  He contemplates the endless possibilities of what these trees have witnessed in their time.  Therefore, as he is wiser now to the culture and beliefs of the First Nations people, this snowmobile safari in Whistler has given him the opportunity to learn more.
---
Every Boy's Dream
As we clamber back onto our waiting sleds and make our way out of this surreal place, we approach a clearing.  I can hear my son's squeals of excitement as we draw near.
There, waiting for him, is a perfect miniature snowmobile
primed and ready to go.  
Before I even have a chance to get off our sled, our son is already sitting on the snowmobile.  I can hear him revving its engine in eager anticipation.
Our guide gives our son a brief explanation on how they operate.  After that, he is off racing around on a circular track in the snow and having the time of his life.  It's one thing to be a passenger on one of these sleds.  Driving one yourself is an entirely different experience.  As our son has had the opportunity to drive a snowmobile previously, he feels confident handling it.  The Adventure Group has carved out a track that he can follow and it is easy to manoeuvre even for those who have never been on a snowmobile before.  This is certainly the highlight of the trip for our son and one of the reasons why we chose The Adventure Group experience.
---
Time To Reflect
After several rounds it is sadly time to make our way back to base.  The snowflakes have dusted the surrounding scenery with their glittering forms.  We begin to see the sun gently peeking out from behind the dispersing clouds.  What a special treat to experience the surrounding scenery in sunshine and snow.  Our return journey is filled with glorious sunshine as we bid good bye to the glistening lakes peeking through the boughs of the trees.
We arrive back at base to a warm hot chocolate
and a flickering fire, longing for more.
Whistler boasts a reputation of having some of the most incredible snowmobile tours in the world and this one does not disappoint.  In other words, going on a snowmobile safari in Whistler is like nowhere else in the world and we cannot recommend it highly enough.
If only we had more time, but then it seems as if time stands still in Narnia, much like the mountains of Whistler.
To find out more about snowmobile safaris in Whistler, visit  https://tagwhistler.com/activity/snowmobile-tours/
Check out our Family Travel Guide To Whistler!
---
The Details
The Adventure Group's mandate is to offer wilderness experiences that are fun, safe and memorable for locals and visitors. The idea is to make it convenient for everyone to book their Whistler adventure.  They provide a diverse collection of activities in one place and a variety of offices located through Whistler, Activities on offer include zip lining, whitewater rafting, snowmobile safaris, all-terrain tours, show shoe tours on Whistler Mountain and the Treetop Adventure Course.
Children 12 and under go free when riding with an adult driver.
Children must be 122cm (4 feet) tall and fit a Department of Transportation helmet to ride.
Duration is 2.5 hours (return trip) with 1.5 hours ride time.
If you are looking for more fun wintry things to do,
check out our Dogsledding Adventure In Whistler.