April 18, 2021
Learning Adventure
As a parent you remember all the firsts. There are first words, first crawl, first walk and just about every first experience you can think of. I remember all these and so much more, forever engrained in my memory. The vast snowy landscape peppered with show-kissed pine trees sweeps past me on our helicopter flight. I think about how this scenery disappears quick as a flash, much like those precious firsts. Today is to be our son's first experience of snow as well as his first knowledge about Canada and its vast geology and ecosystems.  We are going on a helicopter glacier experience in Whistler.
---
Educational Insights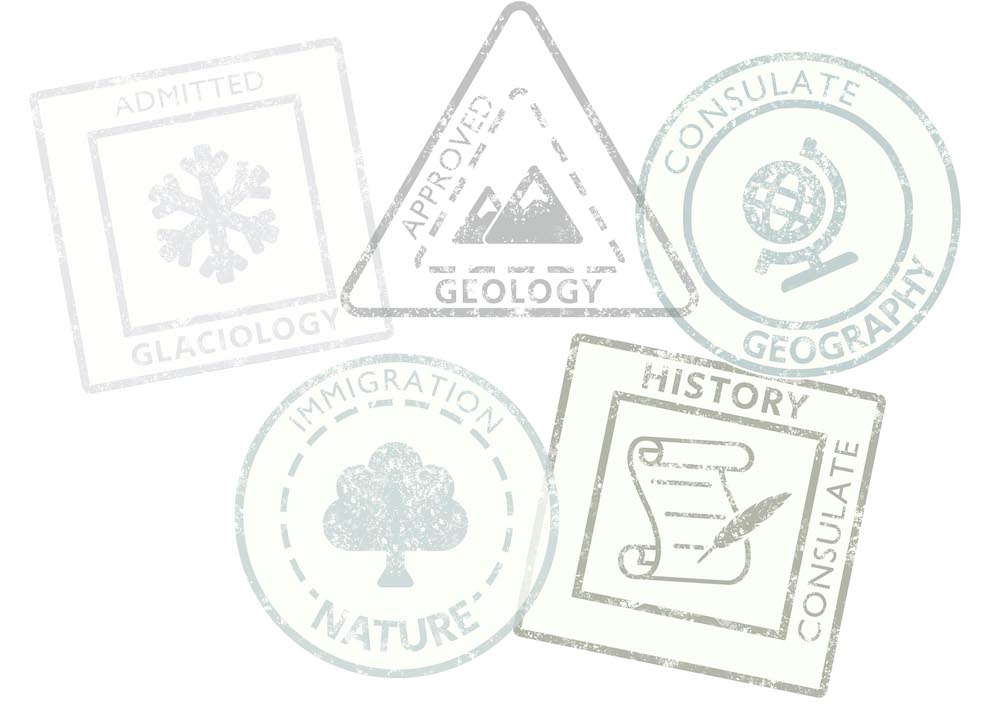 ---
Planning
Living in a primarily snow-free environment, the elusive white powder has evaded our son throughout his toddler years. However, after six years of waiting I decided to take matters into my own hands and create a magical moment for our son. We therefore felt the time was right to get our son on skis and experience how much fun snow can be. I heard many wonderful things about the ski schools in North America for children. As a result, it was only natural to start with Whistler as our first port of call.
Discover our Family Travel Guide To Whistler.
---
Arrival
We arrive from Vancouver early one spring morning. Heading straight for the heliport, we check in for our helicopter glacier experience in Whistler. If travelling from Whistler Village, there is a free shuttle available for up to 14 passengers. Our BC Experience Tour is with Blackcomb Helicopters. Blackcomb Helicopters is known for being the best helicopter tour company in the area. The tour we have chosen consists of a scenic helicopter flight as well as landing on a glacier. Our son has an intense interest in all things that fly as dad has a pilot's licence. Therefore, a helicopter ride was top of his experience list.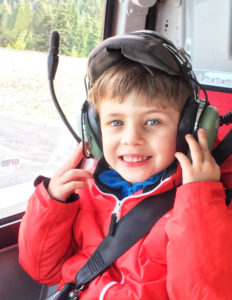 We first have an introduction to our helicopter glacier experience in Whistler with a short safety briefing in the main office. Next we walk over to the helicopter which will literally sweep us off our feet into the air high above the surrounding forests. There is something thrilling about hearing the thudding of the propellers overhead which make our hearts pound with adrenaline. After climbing inside, we buckle up and we receive individual headphones. In addition to giving us an opportunity to communicate with the pilot, we are able to listen to his commentary as well as hear his communication with the control tower. Our pilot, Doug, points out all the controls to our son. He explains how the controls work since he has such a keen flying enthusiast on his hands.
---
Take Off
The take off is always a thrill to me and this one does not disappoint. I absolutely love the moment when the helicopter lifts up, nose pointing downwards and sweeps up into the sky. Those who are nervous about flying will find this the most unnerving part of the entire flight. However, any fears or anxieties will quickly melt away once the beauty of the surroundings envelopes you. I love the exhilaration of it all and so does our son judging by the look of sheer excitement on his face.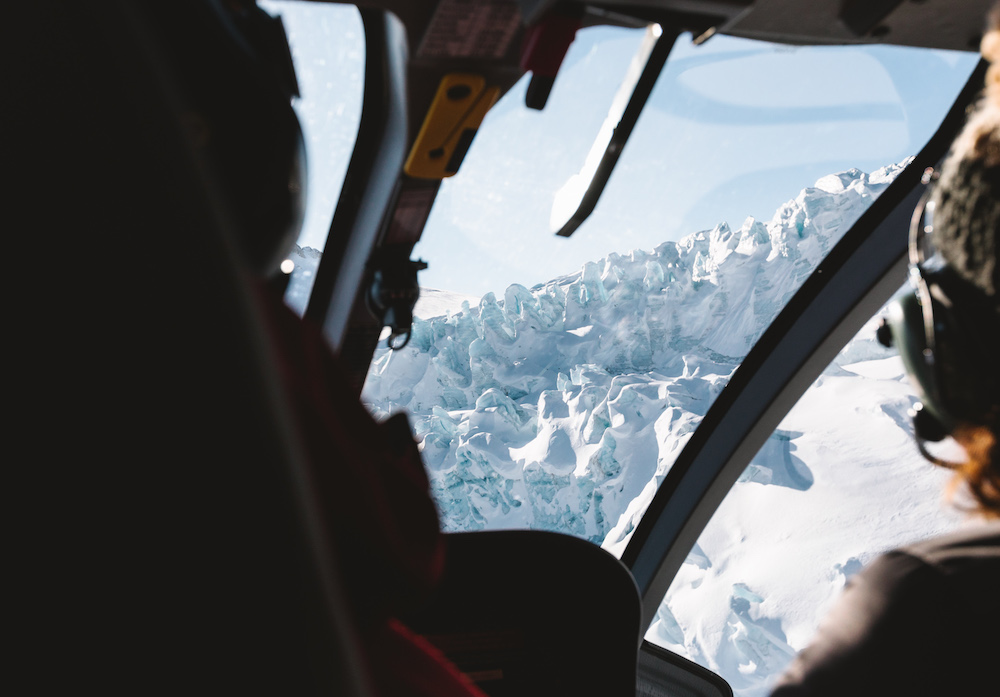 ---
Geography Crash Course
We are soon flying over the Canadian wilderness spread out below us. It resembles a vast green blanket interspersed with speckles of white. The first thing that strikes our son is the sheer expanse as he sits enthralled by the landscape spreading out beneath us.
We observe an endless sea of emerald green forests
with towering peaks in the distance.
He already knows that Canada is the second largest country on earth. Seeing the endless wilderness he isn't surprised to learn that over 80 percent of Canada's land is uninhabited. Moreover, most Canadians live clustered in a handful of large cities close to the U.S. border. This, in essence,  is a crash course on Canadian geography.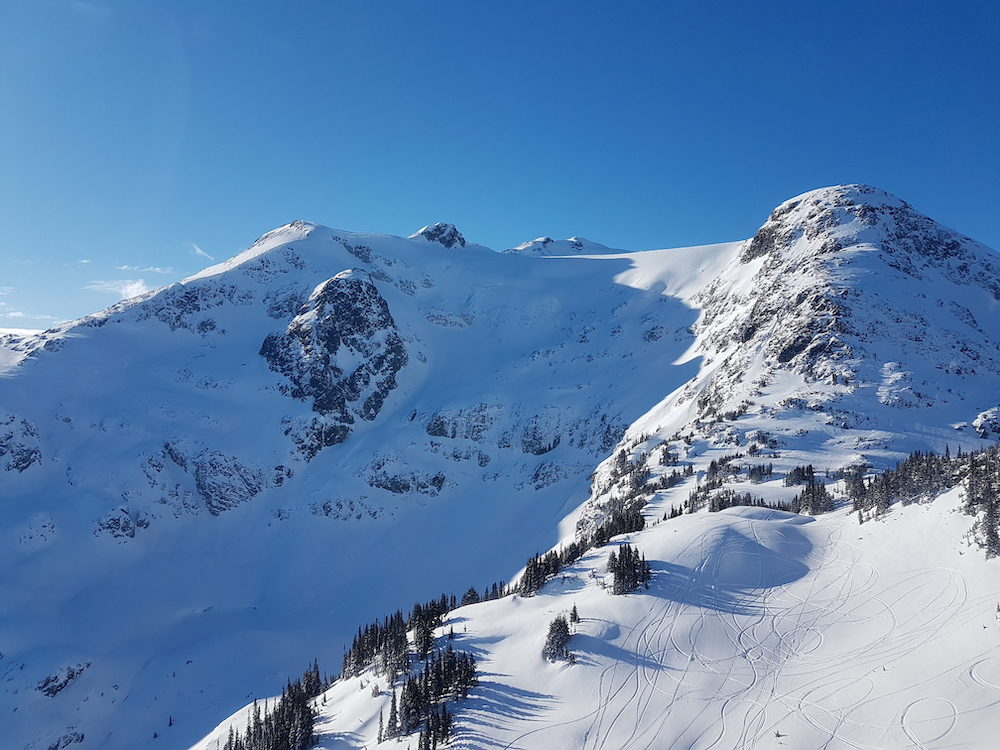 As we soar over icy alpine lakes peeking through snow encrusted forests, we keep our eyes on the ground trying to spot any wildlife. During this time of year the bears are just starting to wake up from their long winter hibernation. However, the chance of spotting one is slim. This does not stop our son who therefore spends the flight skimming the ground with an eagle eye.
---
Backcountry Terrain
As we fly closer to the towering glaciated peaks it occurs to me how remote much of Canada really is. Judging by what we see down below, there are hundreds of miles of empty wilderness interspersed with deep valleys shining in the early morning light.
The rest of the mountains are currently bathed in shadow
and await their turn to shine.
The sense of isolation is strong and I find myself feeling slightly anxious. However, there is a stronger attraction to explore which pulls me out of my reverie. On the other hand, our son is loving every moment while soaking up the views below. He is unable to decide between watching our pilot Doug manoeuvre the helicopter or witness the magical scenery of glaciers, peaks and waterfalls unfolding beneath us.
---
Cheakamus Glacier
We rapidly approach the peaks of the mountains ahead of us. Crossing the tree line, the landscape opens to stunning snow covered backcountry terrain. We head towards the icy blue crevasses of the Cheakamus Glacier. At one time this was part of a glacial expanse that covered the entire Coastal Mountain Range. Beyond the snow there are massive cracks evident in the ice, huge chasms that look like they lead into infinity.
The enormous expanse of this glacier is what makes it so incredible to witness from the air. It is the first time our son has seen such a large expanse of snow and ice and he shrieks with glee. Doug swings the helicopter around to allow us a closer view.
This thrilling manoeuvre gives us the illusion
we are living in a National Geographic film.
There is no doubt we are experiencing something very special
– a helicopter ride that leads to educational exploration.
---
Black Tusk
Leaving behind the mind blowing views of Cheakamus Glacier, we sense the helicopter gain altitude again as we approach what looks like the top of the world. We carefully pass the Black Tusk, the most iconic mountain in Whistler.
Our pilot Doug explains Black Tusk is the hard lava core remains of a stratovolcano which was formed approximately 1.2 million years ago. Our son excitedly exclaims, "It looks like the tusks of some giant ancient animal poking out of the snow!" He is mesmerised by the view of this formation and takes in every word Doug is saying.
---
Interpretive Forest
Gently hovering away from the Black Tusk we make our way over Whistler's Interpretive Forest. This is a sustainably managed landscape spread over 3000 hectares. Our son loves the fact that some of the trees down there are more than a 1000 years old.
It is as if his imagination switch has just been turned on
as he contemplates the fascinating history these trees have witnessed.
---
Glacier Landing
We slowly make our way over Whistler Valley and Rainbow Lake giving us more incredible vistas to drink in. Doug identifies Rainbow Glacier ahead of us and we head towards its glistening surface while slowly commencing landing procedures. I find helicopter landings more sedate than take offs but I still enjoy the gentle touch down.
As Doug opens the door, a blast of cold air hits us while he focuses on giving us a safety briefing about the glacier. Whilst it is regularly checked for stability, there are sheer drop offs surrounding us on all sides and we must be careful with our son. Funnily enough our son is so dazzled by the surrounding snow that it doesn't even occur to him to venture away from the helicopter too far. He is far too busy sifting the powder fine snow through his fingers in disbelief.
As we disembark what greets us is simply breathtaking. We are perched unbelievably high up and we feel literally on top of the world standing 7,000 feet from sea level with 360 degree views above the clouds.
Craggy peaks surround us on all sides,
perilous mountains jut out as far as the eye can see
and  jaw-dropping panoramic views wherever we turn.
In the far distance we spot Green Lake, the largest expanse of water in Whistler. Its 200 hectares looks like a tiny pond from where we are standing.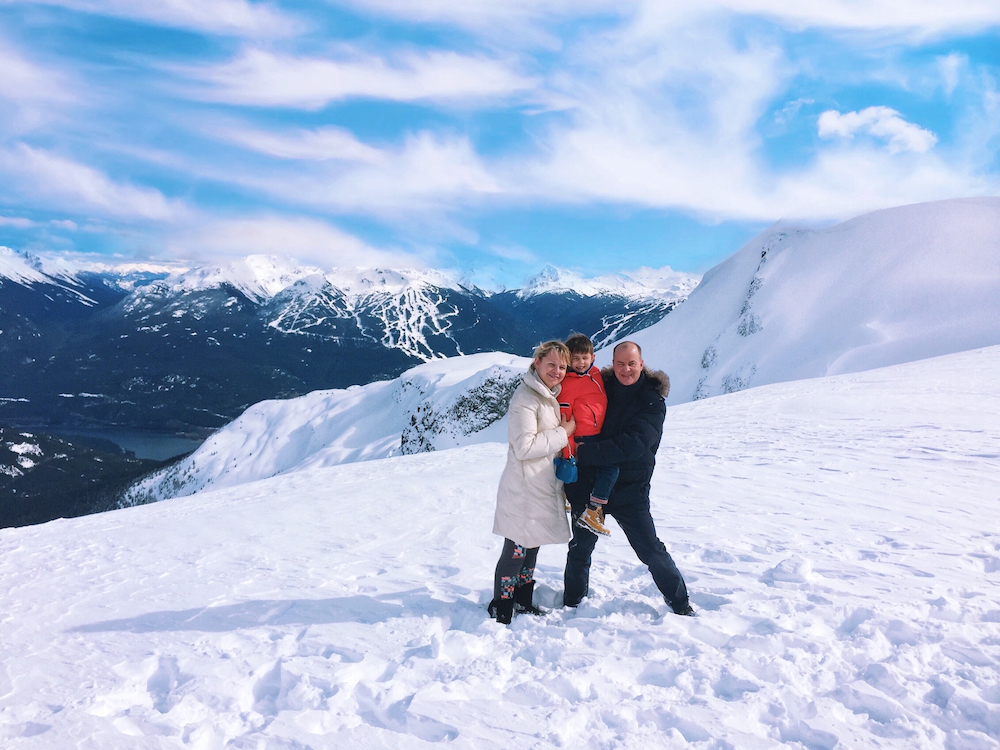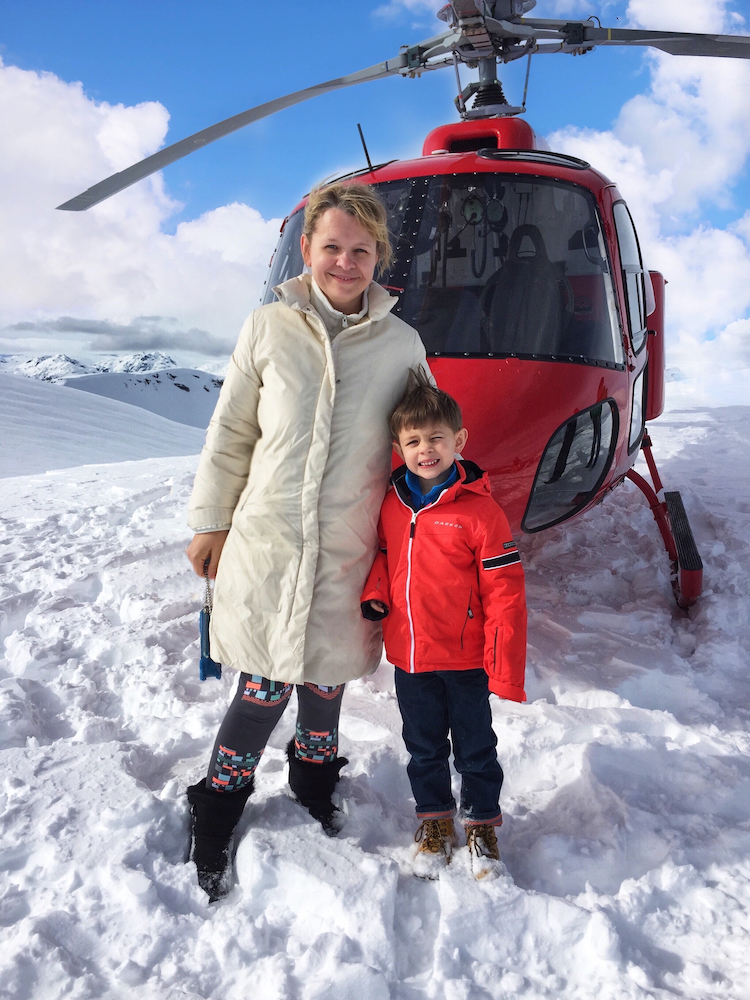 We are flabbergasted to learn the glacier beneath us is 12,000 years old and it is about as stable as they come, although nothing is for certain. Similarily, Doug is continuously on high alert for any shifting of the glacier and remains close to the helicopter. However I figure if the glacier has lasted 12,000 years, it can outlive our brief visit.
---
Return To Base
The return to base is far quieter than our outbound journey. Our son is still reeling from his first experience of snow, from the sights and jaw dropping scenery. My husband and I are contemplating the incredible bucket list adventure we have all just had.
The experience has left me speechless but inspired.
I can't think of any other form of transportation that can offer such an adrenaline rush of being taken higher and deeper over the surrounding mountains enroute to something equally or even more amazing.
From check-in, to the safety briefing, the staff and pilot have been very friendly and totally professional. Our pilot, Doug, has taken extra time to point things out to my son and answer all his questions, even the silly ones. In conclusion, as the scenery changes from blanketed forests to more densely populated areas, I know I will be reliving this unforgettable moment for a long time to come. I am also certain that his firsthand experience of Canada through a helicopter glacier experience in Whistler will remain in his memory throughout his childhood.
Check out our Top 10 Educational Whistler Experiences for more ideas!
---
Resources
Before you embark on this helicopter glacier experience in Whistler, it is ideal to read to your child about the area's geological information. This is so they can begin to appreciate what they are witnessing. Blackcomb Helicopters have an excellent section on their site which explains the Coast Mountain ecology. There is a brief introduction to the history of the area, an explanation of the surrounding biogeoclimatic zones as well as the impact of climate change. If you have a very young child then looking at the photographs together and explaining everything in brief terms may also be helpful.
---
Tour Details
Operator: Blackcomb Helicopters 
Tour Name: BC Experience
Experience Length: 24 minutes in the air with a 15 minute glacier landing.
What To Bring: Camera, sunglasses, snow boots and winter gear as it can be very cold on the glacier.
Children under the age of 2 fly for free on parent lap and the helicopter seats max 5 or 6 persons.  All tours and adventures are subject to weather, availability of aircraft and civil emergencies.
Flying Route: Blackcomb Mountain/Cheakamus Glacier/Chakamus Lake/Black Tusk/Whistler Interpretive Forest/Whistler Valley/Rainbow Lake/Rainbow Glacier for 15 minute landing experience.