March 28, 2021
Post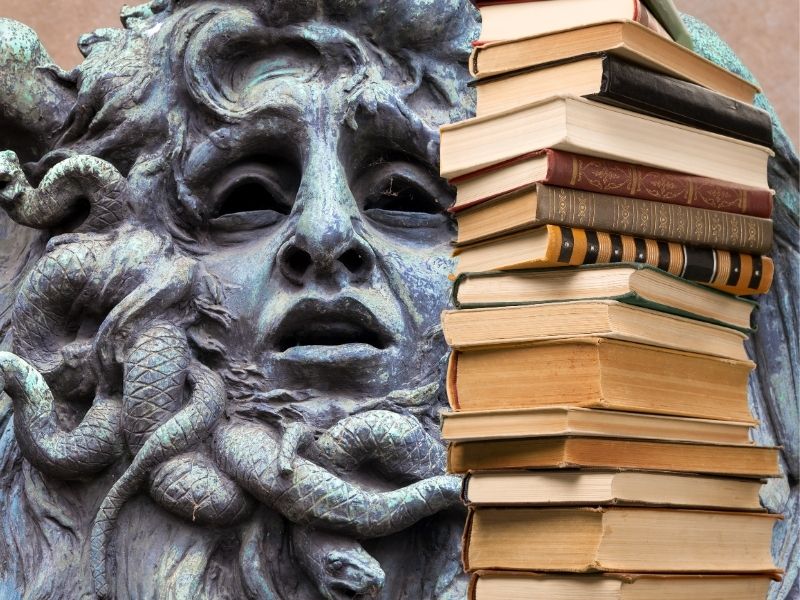 Greece is one of those special places that is incredibly rich with history and mythology.  This amazing country can captivate and spark a child's imagination like nothing else.  Read through our Top 12 Greek Mythology Books for kids and allow your child to delve into the mythical lair of Greek heroes, immortal gods and goddesses, hideous monsters and unusual creatures.
Stories filled with action, mystery, drama and adventure are sure to keep your children engaged and prove to be a great primer for any trip to Greece.  Reinforcing their learning through on-site visits which are supplemented with hands-on activities will ensure their new knowledge will remain in their memories long after the holiday.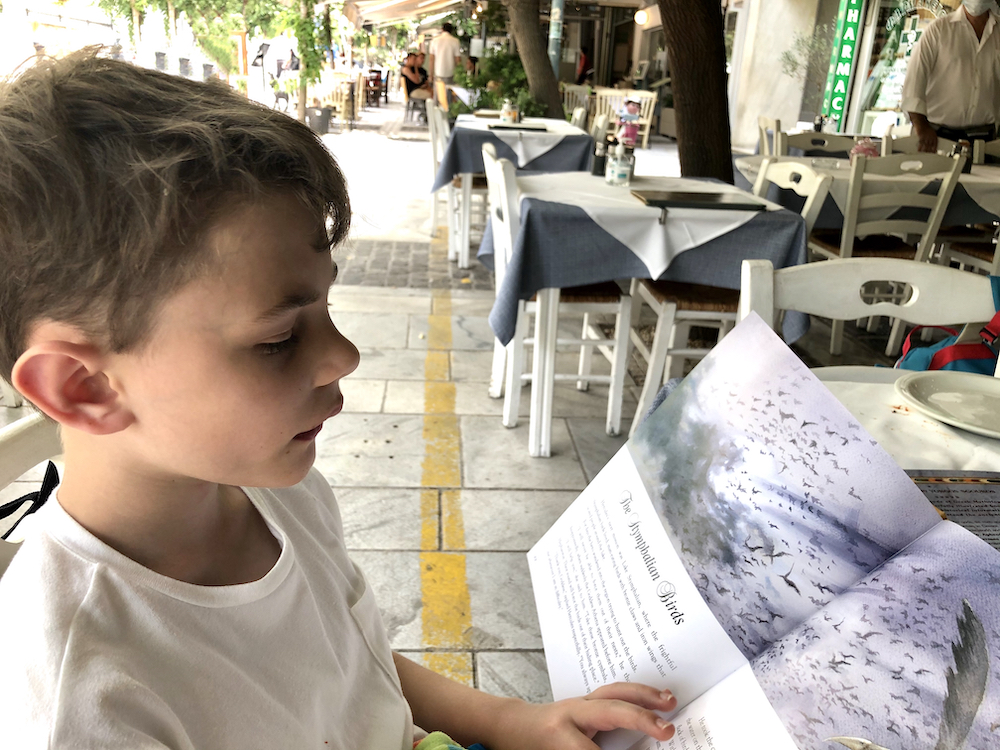 Suitable for ages 4 and up
Early Myths series by Dr. Simon Spence 
Jason and the Argonauts, Medea, Bellerophon, Perseus to name a few.
A series of award winning picture books aimed at younger audiences.  Written by an ancient Classics teacher, these books focus on telling the stories of Greek heroes from mythology in an engaging way by bringing the characters to life through illustrations and story-telling. Ancient art and literature provide the inspiration behind these wonderful books.
From Myth to History series by Anastasia Makri
Gods and Heroes, Achilles, Leonidas, The Trojan War, The Wonder of Crete and Minos, The Acropolis and Athena, The Odyssey, Hercules to name a few. 
A charming series of books about Greek history and mythology with vibrant illustrations ideal for younger children.  The series covers mythological characters as well as historical figures and events.  There is factual information listed at the back as well as activities to reinforce learning.  Also available in various languages.
Ladybird Histories: Ancient Greeks by Cath Senker
The series of books often used in schools are particularly engaging for  primary school children.  Packed with information about what the ancient Greeks wore, what they ate and who their leaders were gives children a real insight into the ancient Greek way of life.
---
Suitable for ages 6 and up
Usborne Flap Book: See Inside Ancient Greece by Rob Lloyd Jones (hardcover)
We are big fans of Usborne See Inside range of books and this one on Ancient Greece does not disappoint.  This book showcases lively illustrations, flaps to lift, and links to selected websites for more information. Children can travel back in time to Ancient Greece and see towering marble temples, bustling markets and ancient cities.
---
Suitable for ages 7 and up
Greek Myths and Mazes by Jan Bajtlik (hardcover)
A brilliant oversized maze book that invites the reader into the labyrinths of Greek Myths.  This gorgeous book is packed with intricate details and information about the history and mythology of Ancient Greece.  
Usborne Greek Myths for Young Children by Anna Milbourne and Louis Stowell (hardcover)
A sumptuously illustrated treasury of Greek Myths, this gorgeous cloth-covered hardback keep-sake book is filled with retellings of stories of brave heroes, powerful gods and terrible monsters.  Includes a reference section, a glossary of challenging words, a list of heroes, monsters and Gods as well as locations and an online pronunciation guide to Greek names.
The Iliad and The Odyssey by Gillian Cross
A brilliant retelling of Homer's epic stories aimed at children 7 years and older.  The vivid adaptation combined with illustrations which capture the beauty and remoteness of the setting make for a winning combination and an excellent introduction to the greatest stories ever told.
The Iliad and The Odyssey Graphic Novels by Gareth Hinds
Ideal for children who learn through pictures, these engrossing graphic novels reinterpret Homer's stories through colourful illustrations and plain readable prose making them real winners.  
---
Suitable for ages 8 and up
Percy Jackson and the Olympians Series by Rick Riordan
A incredible all time favourite pentalogy of fantasy adventure novels.  Percy Jackson and his demigod friends fight mythological monsters and the forces of the titan lord Kronos.  These are books that are guaranteed to keep them reading well past their bedtime and are one of the best in our Top 12 Greek Mythology Books for Kids!  For added reinforcement, have them watch the films.
Weird But True! Know-It-All: Greek Mythology by National Geographic Kids
Fans of Rick Riordan will find this the perfect book to delve a little deeper into Greek mythology.  Filled from cover to cover with incredible weird-but-true facts and full-colour art, children will learn about their favourite monsters, gods, heroes, philosophers and muses.  
Everything Mythology by National Geographic Kids
We are major fans of National Geographic books for children.  Everything Mythology is filled with fascinating facts and the awe-inspiring imagery that National Geographic is known for.  Infused with humour, this book will keep children occupied for ages!
---
Suitable for ages 14 and up
Stephen Fry's Greek Myths series
Mythos: The Greek Myths Retold
Heroes: The Myths of the Ancient Greek Heroes Retold 
Troy: Our Greatest Story Retold 
For a more mature read, delve into the Greek Myths retold by the hand of a well-known comedian.  Stephen Fry makes the stories relatable with an injection of humour but without cutting out the detail or the truth of the myths.  These are a must read for older children as well as adults.
We hope you have enjoyed reading our Top 12 Greek Mythology Books for Kids!
Be sure to check out our